What it's like working with me
Maybe you're curious about hiring me. Maybe you've seen me work and want to know what makes me tick. This is my attempt to show you how I see the world and how I conduct daily work life.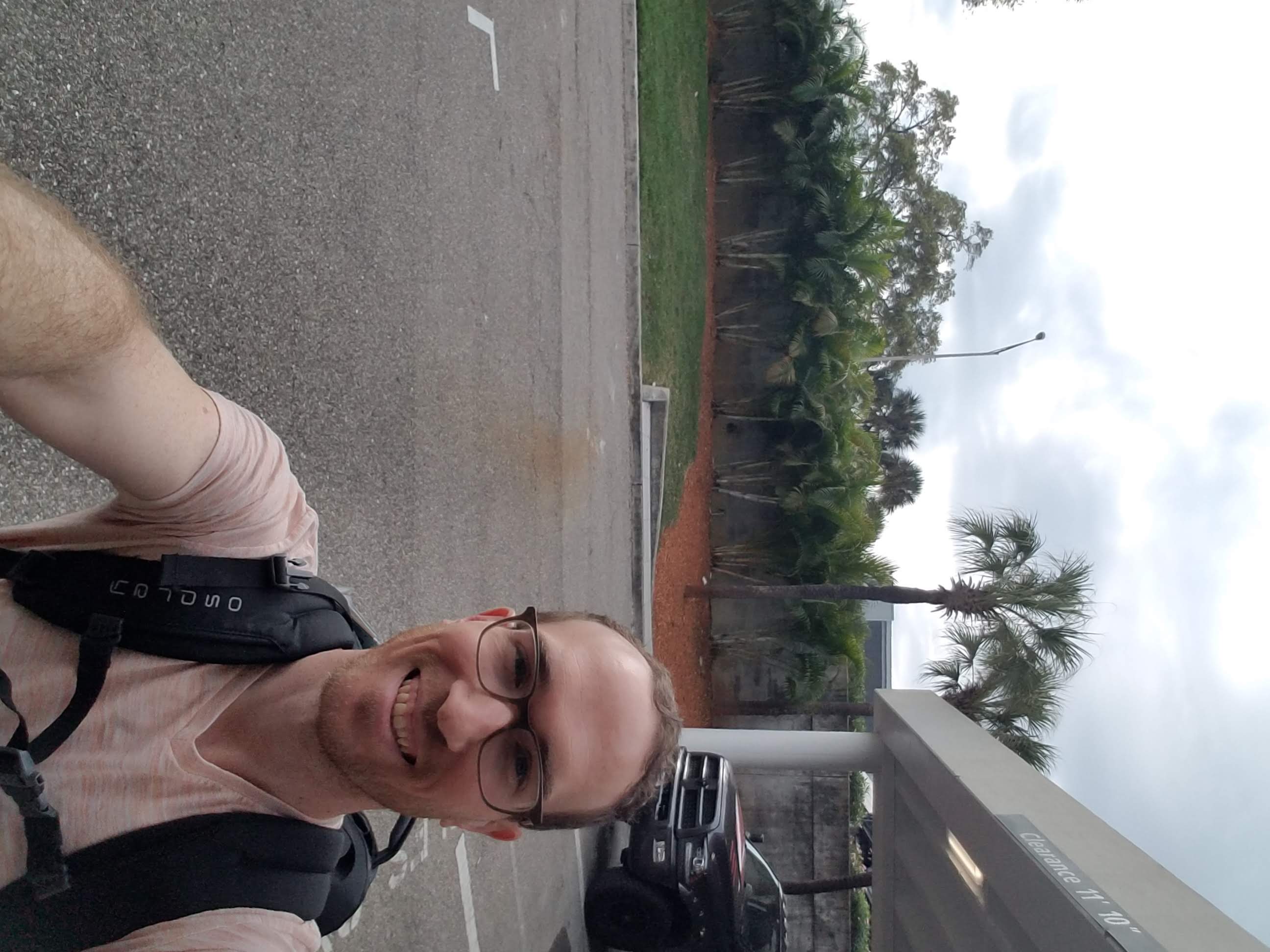 It's about trust
I took a personality test for this post as a commonly-used and accepted framework for describing behavior. I'm sure these tests are limited in their capacity to fully capture the nuances of human complexity. Even worse, personality tests can be used to discriminate and continue existing disparities when used as a hiring practice. My hope is that people who are genuinely curious to know who I am recognize that this is just a small glimpse of the puzzle and are doing their diligence to encourage diversity in thought and backgrounds for their teams. Trust works both ways. While laying bare an image of who I perceive myself to be, I trust that future employers recognize this as a gesture of good will and good intent.
But why publish my personality test results at all? In today's competitive software engineering labor market, it might seem counterproductive to show any vulnerability and to possibly pigeonhole myself into a reductive box that can be compartmentalized and more easily dismissed. "Sorry, we're not looking for 'introverts' at this time," recruiters might indicate. Those are real concerns, for sure, but on the other side of the coin, employers need to be able to believe that candidates are who they say they are. They don't have the time and the hiring process moves too fast. Given a hundred résumés all with the same technical skills relevant for the job, how are they supposed to know which candidates are genuinely capable of doing the work. To answer this, employers have come up with a lot of different schemes like coding challenges, technical interviews, and behavioral questions (i.e. "Describe a time when you solved a difficult problem."). While I don't have solutions for the hiring process, I can at least extend an olive branch of trust. I can show you a side of me that is hard to convey through interviews and résumés.
I have another motive too. Apparently, I have a rare personality type. I want to showcase that I think differently from most people. Standard recruitment pipelines built for the most typical candidates might overlook valid candidates because they don't conform to expected patterns of behavior. I'm not asking for and don't want special treatment. I'm simply venturing out into new channels of presenting who I am to potential employers. The employers I'm hoping to resonate with are the ones who respect that being weird or atypical doesn't mean that a person isn't valuable or useful. In fact, it can mean the opposite. The weird and exceptional can be the most valuable, given the chance to prove themselves and the support to succeed.
The Results
According to 16Personalities I am an INTJ-T which they affectionately dub a "Turbulent Architect". Please read the whole summary if you are interested.
Turbulent Architects [...] are imaginative and strategic thinkers, with a plan for everything. These thoughtful tacticians love perfecting the details of life, applying creativity and rationality. [They] embrace rationality and impartiality, excelling in intellectual debates and scientific or technological fields. They are fiercely independent, open-minded, and strong-willed. [They] are quiet, individualistic, perfectionistic, and success-driven people, often spending a lot of time and effort ensuring the result of their work is the best it can be.
I wholeheartedly accept these descriptions of my personality including the strengths and weaknesses sections. While maybe not a perfect portrayal, it captures a lot of my attitude at work and in social settings, enough to convey the overall impression of what kind of energy I bring to the table.
Highlighted Excerpts
These are some of the points in the report that capture the spirit of this personality type.
"[...] over time, many Architects develop their abilities into a track record so good that it can't be ignored."
Doing good work without ego is my whole thing. I like to believe that I have a lot to offer.
"But with their disdain for schmoozing and workplace politics, they may struggle to earn the favor of their bosses and colleagues."
I want my work to speak for itself.
"Architects question everything."
Yep, this has been my motto for most of my adult life.
"Architects don't just learn new things for show – they genuinely enjoy expanding the limits of their knowledge."
I realized early on in life that I derive a kind of pleasure from learning new things. I don't know the science, but I'm certain that our brains reward us with dopamine in those moments of discovery. When you commit your focus and energy into figuring something out, you're rewarded with pleasure when you finally grasp the answer you've been looking for. It's been such a driving factor in my endless quest to explore and understand the world around me.
"Architects aren't known for being warm and fuzzy."
Okay, it must be said, I'm not a bubbly person. I'm still deeply empathetic and caring, but I struggle to put grace and compassion into my voice.
Strengths & Weaknesses
As much as I want to adopt the strengths and deny the weaknesses, I must confess that they are both equally applicable and overly simplified. I am a grown and functioning adult in a social world. I navigate life like anyone else with mistakes and lessons to learn along the way. I believe a testimony from my colleagues and employers would shortly dispel anyone from the notion that I am either a golden goose or a rotten egg.
| Strengths | Weaknesses |
| --- | --- |
| rational | arrogant |
| informed | dismissive of emotions |
| independent | overly critical |
| determined | combative |
| curious | socially clueless |
| original | |
"Architects care about depth and quality. They'd rather have just a few good friends than a large circle of acquaintances."
I can say this is very much evidenced by the landscape of friends in my life.
"Architects [...] are rarely satisfied by work that feels easy or comfortable."
A lesson I have recently learned is that I will take on the work that no one else wants to do, even to the detriment of my mental well-being. The outcome of this lesson is that I now prefer to seek out confirmation that the burden of doing the hard work will be shared in some way. I'm willing to go out on a limb and test my limits, but I need to know that someone's got my back.
"Architects have little respect for anyone who gets ahead based on networking or nepotism rather than merit."
Yeah, I guess this is me, but I don't take it to the hostile extremes called out in the report.
"Architects may struggle to work with colleagues who prioritize convenience over innovation or socializing over success."
I'm not gonna lie. This totally called me out. My only response is just to quibble over what "struggle to work with" entails. I think everybody of all personality types are going to have people they clash with. It's in how we deal with those people that ultimately matters. While, as this personality report shows, I clearly love to do good work, I still see it as just work. I never feel the need to strain a work relationship to the point of breaking; I just want to avoid straining the relationship at all. My goal is to maintain whatever friendly relationship we had outside of work after we clock out as we did when we clocked in.
"Their worst nightmare would be a micromanaging boss who monopolizes their time with pointless meetings, insists on useless rules, or appraises employees' performance based on how likable they seem rather than their actual merits."
Well, sure. Again, this comes down to the working relationship. If we can somehow agree on the desired outcome, then I'm confident we can at least begin to build a productive environment between us. I may struggle to be flexible at first, but I've learned to be okay with compromise. The report continues, "Relentlessly curious and capable, they can make for excellent collaborators. People with this personality type may never enjoy pairing up with just anyone, but if they look more closely, they often find that at least some of their coworkers deserve their respect."
"Though they may be surprised to hear it, Architect personalities can make great leaders."
Having been in a leadership role recently, this whole section about Architect managers is spot-on. I remain skeptical about how successful this style of leadership is, but it accurately describes my style.
"...Turbulent Architects more typically find any imperfections in a system very early in the process. This is due to their more worrisome nature..."
It took me a while to learn that others are going to be slower to raise red flags than me, but that seems to be the case. The report also mentions, "The same apprehension that allows these personalities to find problems early in the process might also prevent them from mentioning such flaws to others. 'How can this go wrong?' might be replaced by, 'What if I'm wrong?'". I can see that too, but this seems to fade as I spend more time at an institution.
"As much as Turbulent Architects value stability and consistency, they will shake things up – but only if doing so clearly paves the way to better results. "
Totally. Make your case; I'll hear you out. If we need to pivot, then it's better to do it sooner than later. Later on, the report elaborates, "Turbulent Architects may get more buy-in for their ideas from others because of their more approachable, open attitude. They are also more likely to feel the need to ask for advice – but then find it more difficult than Assertive personalities to make the request. Nonetheless, it shows that they value what others have to offer."
Conclusion
So that's me in a nutshell, the good and the bad. I'm greatly appreciative to anyone who read all of this. I recognize that it's super indulgent to publicly analyze your own personality, but, as you can now understand, this is way more comfortable to me than sitting in job interviews or going to networking events. Please reach out to me if you're looking for an INTJ for your team! Also, I hope this inspires others to share their personality in public ways like this. It's a good reminder that we're not all the same and that our differences should be celebrated.